MBT transportation & Tours Single Blog Area
Welcome to MBT Transport Service Blog Area.  Please feel free to leave your feedback regarding the service you experienced with our company.  MBT Tours remain a customer friendly transport service; and we are here to provide you with warm, safe and reliable service.  Always remember to make it MBT the next time you visit 'No Problem Jamaica.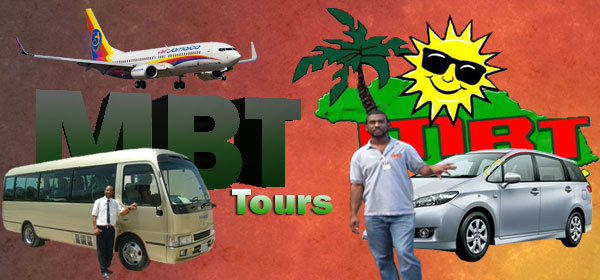 Our Great Drivers & Excellent Service in Jamaica
AT MBT Jamaica Tours, you can count on us to provide you with the best and most reliable service in Jamaica. With our experience drivers and luxury vehicles, you can rest assured that we will fulfill our commitments. Everything will be irie!!