Montego Bay Highlight Tours / Excursions
Visit the historic Rose Hall Great House and learn about Annie Palmer, the White Witch of Rose Hall, and hear her story, you can experience the Half Moon shopping centre, discover the Shops along the Montego Bay Hip Strip, Doctor's Cave Beach and visit the Old Fort Craft Market. Enjoy the world-famous Margaritaville Restaurant/ Bar. Off the beaten path, feed a hummingbird at the Rocklands Bird Sanctuary and tour Great River Adventure Tour, a former sugar plantation with a spooky past. After dark, feast on jerk chicken, dance to a reggae beat.
Cruise Ship Passengers Book Here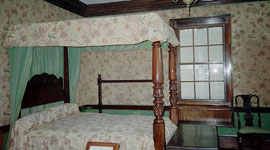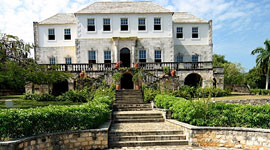 The Rose Hall Great Great House Montego Bay
In the 1700s, a woman's route to wealth and power was usually via marriage, and Annie Palmer was no exception. Born in France, Annie was a petite woman (barely 4 feet tall, it is said) who moved to the beautiful island of Jamaica to be the wife of a powerful man who owned Rose Hall and thousands of acres of sugar plantation. Little is known of her early days at Rose Hall.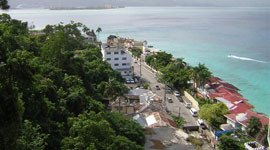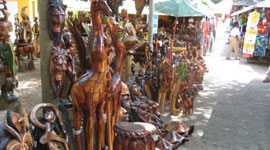 The Hip Strip & Craft Market Montego Bay
Great little shops are all over Montego Bay Hip Strip. It's fun to walk down the street and just pop in these cool little stores to see what they have. The prices are not to bad and some times you can talk them down a little. These are great places to get your souvenirs to take home to every body and you may get a cool story to go along with it from the shop owner.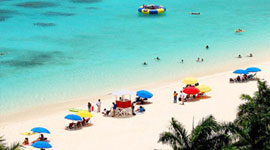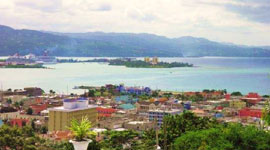 Doctor's Beach & Richmond View Montego Bay
Enjoy a panoramic view of Montego Bay city from the Richmond Hill Guest House & Bar. The driver will show you around the Guest House. You can take photos of the stonning view of the entire City of Montego Bay. The Doctor's Caves beach has a broad swath of very clean, near-white sand some 200 m long. It is fringed by trees, and has numerous facilities: bar, restaurant, well-appointed changing rooms and showers.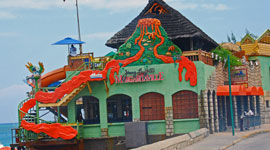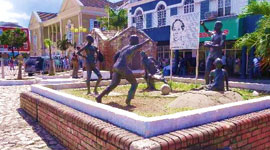 Margarita Vill & Sam Sharpe Square

In 1995, we launched our flagship Margaritaville restaurant on the "Hip Strip" in Montego Bay, Jamaica. Featuring Jamaica's first waterslide, a delicious menu of familiar treats and island favorites and a night club that quickly became Mobay's number one party spot, the legend that is Margaritaville Caribbean was born.
The square is named after Sam Sharpe, one of Jamaica's national heroes. He was a Baptist minister who studied the writings of the abolitionists and encouraged non-violent protest as a means to emancipation.

Price List Below In Includes Transportion Only
| Departure Hotel / Resort | 1-4 Persons Day Tour | 5 or More Per-Person Day Tour |
| --- | --- | --- |
| Negril | US$180.00 | US$35.00 |
| Ocho Rios | US$200.00 | US$45.00 |
| Montego Bay | US$130.00 | US$25.00 |
| Runaway Bay | US$180.00 | US$40.00 |
| Grand Palladium Lucea | US$150.00 | US$35.00 |
| Falmouth/Trelawny | US$150.00 | US$30.00 |

Other Things to do In Montego Bay Jamaica
There are other places and attractions in Ocho Rios that you can choose from than whats listed above such as: Shaw Park Botanical Gardens, Horse Back Riding, Prospect Plantation Tour, Green Grotto Caves Runaway Bay, Braco Adventure-Tubing-Rafting, Shopping in Ocho Rios and more.
Zipline Adventure Tour

Horse Back Riding

Great River Tubing

River Rafting

River Kayaking and more