Mayfield Falls River Walk Tour & Negril Tour
Mayfield Falls Located in the Dolphin Head Mountains in Glenbrook "jacuzzi" type massages, and more. It is very much a wet and active tour.This amazing group of mini-waterfalls is called the Washing Machine. One has to walk along the edge of the river, hugging the face of the rocks, ducking under and behind one of the waterfalls, before emerging in the middle water. Visit some of Negril's most famous spots such as Rick's Café watch the spectacular sunset and the cliff divers, the Lighthouse, spend sometime at the Cool Runnings Park, Enjoy a catamaran Cruise to the Rick's Cafe, Fly like a bird with the Parasailing and Glass Bottom Boat Ride. Spend sometime shopping at the Time Square, the Sunshine Village and the Negril Craft market for those special items to take home.
Cruise Ship Passengers Book Here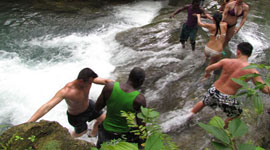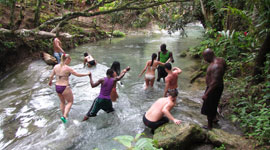 Experience Mayfield Falls River Walk Tour
Mayfield Falls is truly a nature lover's paradise - two beautiful waterfalls, 21 natural pools, 52 varieties of ferns, an abundance of exotic tropical flowers and plant species, and several types of birds, butterflies, and indigenous wildlife.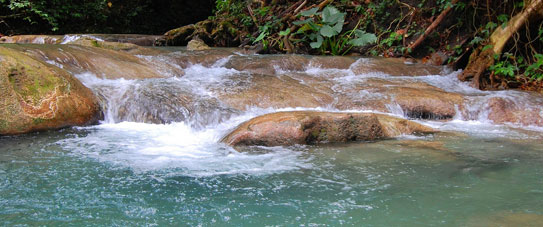 Enjoy Negril with its Seven miles Beach & Cliffs
Negril, the West End cliff resorts to the south of downtown, and the southern portion of the so-called "seven mile (11 km) beach" are in Westmoreland. You'll soon find yourself falling in love with Negril's insouciance and its scintillating 11km-long beach sliding gently into calm waters reflecting a palette of light blues and greens.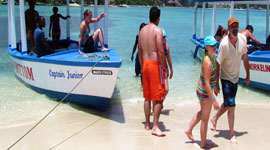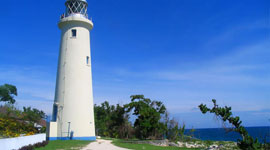 Check out what the Cliffs as to offer
Rick's Cafe was the first public bar and restaurant of its type on the West End Cliffs, offering an alternative to Negril's majestic seven mile beach. From the beginning, Rick's Cafe boasted an unrivaled view of the sunset from its naturally formed cliffs. Over the years, visitors and locals alike have designated Rick's Cafe as Negril's premier gathering spot and our sunsets have become a Jamaican tradition.Rick's Cafe is fortunate to have one of the most incredible coves along the West End Cliffs.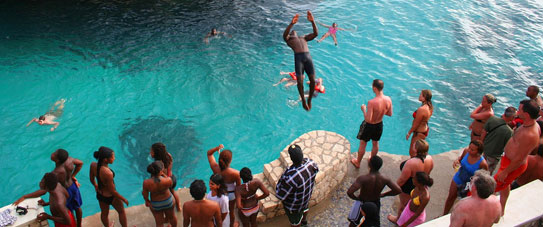 Price List Below In Includes Transportion Only
| Departure Hotel / Resort | 1-4 Persons Day Tour | 5 or More Per-Person Day Tour |
| --- | --- | --- |
| Negril | US$180.00 | US$35.00 |
| Ocho Rios | US$300.00 | US$43.00 |
| Montego Bay | US$220.00 | US$45.00 |
| Runaway Bay | US$280.00 | US$50.00 |
| Grand Palladium Lucea | US$190.00 | US$35.00 |
| Falmouth/Trelawny | US$230.00 | US$55.00 |

Other Things to do In that area Jamaica